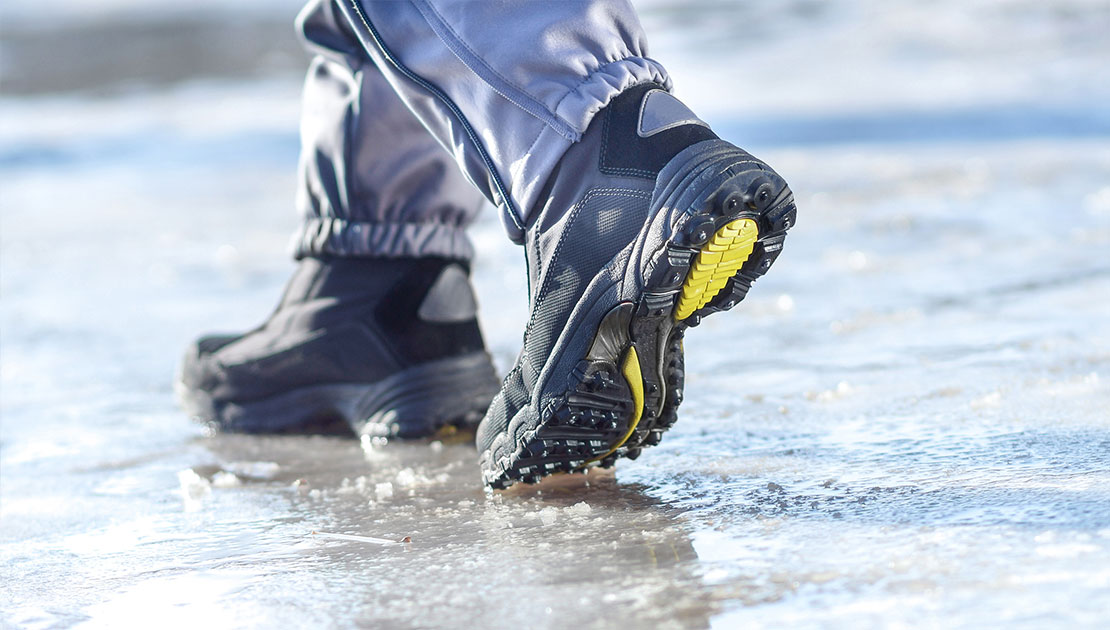 December 21, 2021
Winter comes with its own unique transportation challenges, but the cold weather doesn't mean Montanans can't still make their journeys economical and environmentally sound. Even in winter, walking is an excellent way for you and your family to get to your destination, and with a little preparation, you can still enjoy the many benefits of pedestrian travel.
Always dress for the weather, and remember, layering is key. Start with a light synthetic fabric underneath to wick away moisture, then a second layer of insulative material such as fleece, wool, or thermal for warmth. A third layer protecting you from wind, rain, and snow should be waterproof or water resistant, and styles can include vents and drawstrings. Insulated, waterproof boots will keep your feet warm and dry, and ice grippers can be stretched over footwear to provide extra traction, if needed. Don't forget to check the weather; severe conditions might mean changing plans. Resources like www.weather.gov or local NOAA weather radio stations can alert you to changing conditions and storms. Reflective wear and a flashlight are essential if walking in rural, low-light, or dark conditions.
When you are ready to head out, make sure to put your phone away and focus on the sights and sounds of your journey; the extra attention will keep you focused on walking safely and will provide the best outdoor sensory experience. In addition, Montana State University's Safety and Risk Management department recommends keeping your hands out of your pockets as arms can restore balance in case of a slip due to unexpected ice patches. Taking small, careful steps, and avoiding sudden movements may help keep you upright and on your way. If your journey is taking you a longer distance or through a dimly lit, rural setting, let someone know when you've left, where you're headed, and when you expect to be there.
Pedestrian travel is a healthy and economical way to get around all year! Get some fresh air while you get to your destination - with the right preparation you can make your journal comfortable and safe while enjoying Montana's winter landscape.