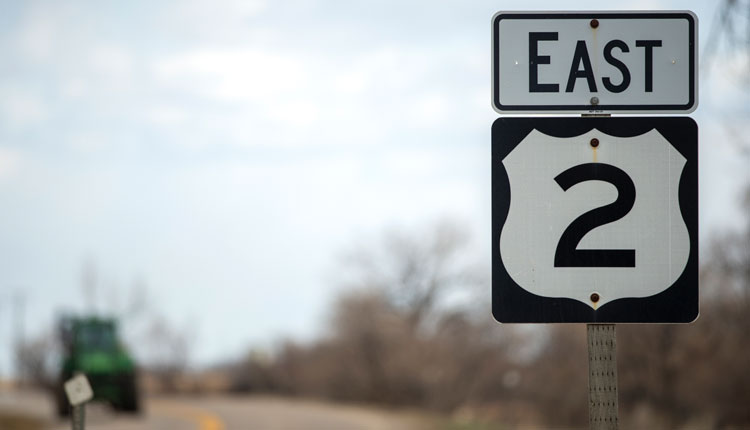 Project Overview
The Montana Department of Transportation (MDT) will reconstruct seven miles of US Highway 2 (US 2) between Zurich and Harlem to enhance roadway safety features and provide a smoother driving surface.
The project begins at Eight Mile Road, two miles east of Zurich, and ends just west of Harlem at Thirty Mile Road.
These improvements will improve access to local communities and industries, including agriculture, industry, and commerce, along US 2.
MDT is planning to widen this seven-mile stretch of US 2 to achieve a modern, 40-foot top-width roadway, which will include 12-foot travel lanes and 8-foot shoulders.
The project will also add a two-mile stretch of passing lanes in both directions, install new culverts, and adjust side slopes and ditches.
The East of Zurich to Harlem project is located on the Milk River floodplain. MDT is using context-sensitive design to ensure that highway reconstruction is environmentally friendly. The capacity of culverts and ditches will be increased to promote positive drainage.
MDT Hydraulics is working closely with the Blaine County floodplain administrator to ensure the project does not impact the mapped floodplains. Roadside slopes will be steepened by about 17% compared to normal design values. This will reduce right-of-way requirements, minimize impacts on the canal and railroad, and save almost an acre of wetlands.
Project Timeline and Cost
Construction is tentatively scheduled to begin in 2024 and anticipated to last approximately two construction seasons. Similar projects cost between $2 million and $3 million per mile to build.
Impacts on the Public
During the design and right-of-way phases, impacts to the public will be minimal. Motorists may see periodic traffic control with reduced speeds and flaggers during field and survey work and staking of proposed right-of-way lines.
MDT will work closely with the traveling public to ensure that wide loads, pedestrian and bicycle traffic, mail delivery, business accesses, and school bus routes are accommodated throughout construction.
NH 1-2(55)417
UPN 9221000