Plan Focus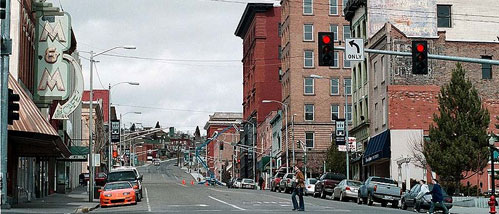 The community of Butte-Silver Bow, with technical and financial support from the Montana Department of Transportation (MDT) and with assistance from Cambridge Systematics has initiated the development of the Butte-Silver Bow Community Transportation Safety Plan (CTSP).
This community safety effort has been coordinated to address safety concerns within Butte-Silver Bow and to identify strategies to address safety issues. Cambridge Systematics will collect and review relevant crash and safety data for Butte-Silver Bow and Montana. The intent of developing a Community Transportation Safety Plan will help guide future decisions regarding transportation safety in Butte-Silver Bow.
The development of the local Community Transportation Safety Plans (CTSP) will be similar to the development of Montana's Comprehensive Highway Safety Plan (CHSP) goals and objectives, but at a reduced scale, consistent with the needs of the community.
The primary input of this plan will consist of stakeholders input, analysis of existing community crash data, "best practices" of national safety programs and safety management and implementation. Part of the safety plan effort will involve the public in considering and including strategies that help the public identify important elements of transportation safety from the aspect of the 4 E's of safety (Education, Enforcement, Emergency Services, and Engineering).