Engineering Project Communication Process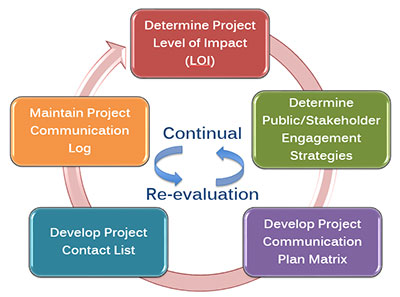 Engineering's Project Communication Process is the exchange of project-specific information with MDT team members, stakeholders, and the public at large. It's both an internal and external process that is a key factor contributing to the success of a project. It is not a static process, rather will need to be revisited throughout the life of the project.
The links below provides guidance on the process, tools for analyzing and quantifying project outreach and communication needs, as well as references which will ultimately lead to appropriate and efficient outreach and communication management.
Process
Tools
References