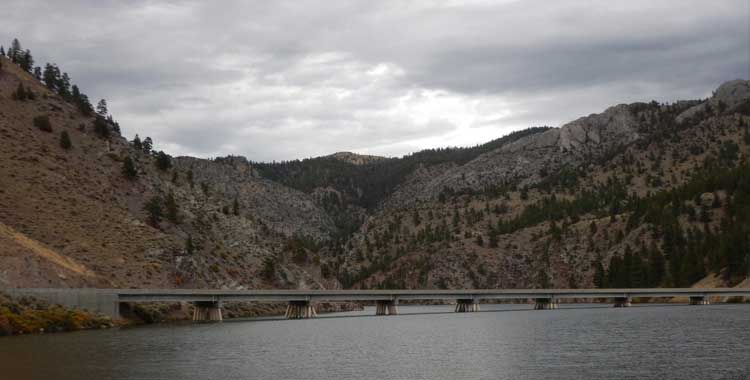 York Road Bridge over the Missouri River
Montana Bridge Structure Management System (BrM)
Montana's Bridge Structure Management System (BrM) is used to track and report system-wide conditions and perform analysis that supports bridge funding decisions.
To protect safety of the traveling public by identifying bridges with limited capacities and determining safe posting limits
To help in the prioritization of rehabilitation or replacement projects
To assist in overweight vehicle permit review
To satisfy federal requirements that all bridges in the National Bridge Inventory (NBI) must be load rated and restricted, if necessary
To request access to BrM, go the following link, create an account or login to your Okta account.
If you need access to plans or to enter inspections please use the "Request Additional Access" form in BrM and submit to MDT's Bridge Management System for account set up.
For assistance with access or using the application please see the BrM Navigation Video or contact MDT Bridge Management Support.
Access the Montana Bridge Structure Management System (BrM) – with Bridge Structure Management System.