Rail Service Competition Council
Council Duties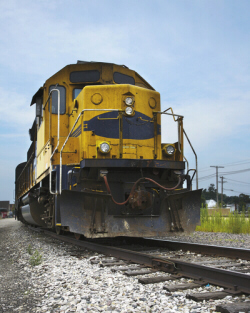 The rail service competition council promotes rail service competition in Montana and develops a coordinated plan to effectively increase rail service and lower rates. The RSCC is defined in MCA 2-15-2511.
Its duties are to:
promote rail service competition in the state that results in reliable and adequate service at reasonable rates;
develop a comprehensive and coordinated plan to increase rail service competition in the state;
re-evaluate the state's railroad taxation practices to ensure reasonable competition while minimizing any transfer of tax burden. The reevaluation of the state's railroad taxation practices should include but is not limited to a reevaluation of property taxes, taxes that minimize highway damage, special fuel taxes, and corporate tax rates;
develop various means to assist Montanans impacted by high rates and poor rail service;
analyze the feasibility of developing legal structures to facilitate growth of producer transportation investment cooperatives and rural transportation infrastructure authorities;
provide advice and recommendations to the department of transportation on the department's activities under 60-11-113 through 60-11-116;
coordinate efforts and develop cooperative partnerships with other states and federal agencies to promote rail service competition;
act as the state's liaison in working with Class I railroads to promote rail service competition; and
promote the expansion of existing rail lines and the construction of new rail lines in the state.
The council shall cooperate with and report to any standing or interim legislative committee that is assigned to study or has oversight duties for rail service competition issues.