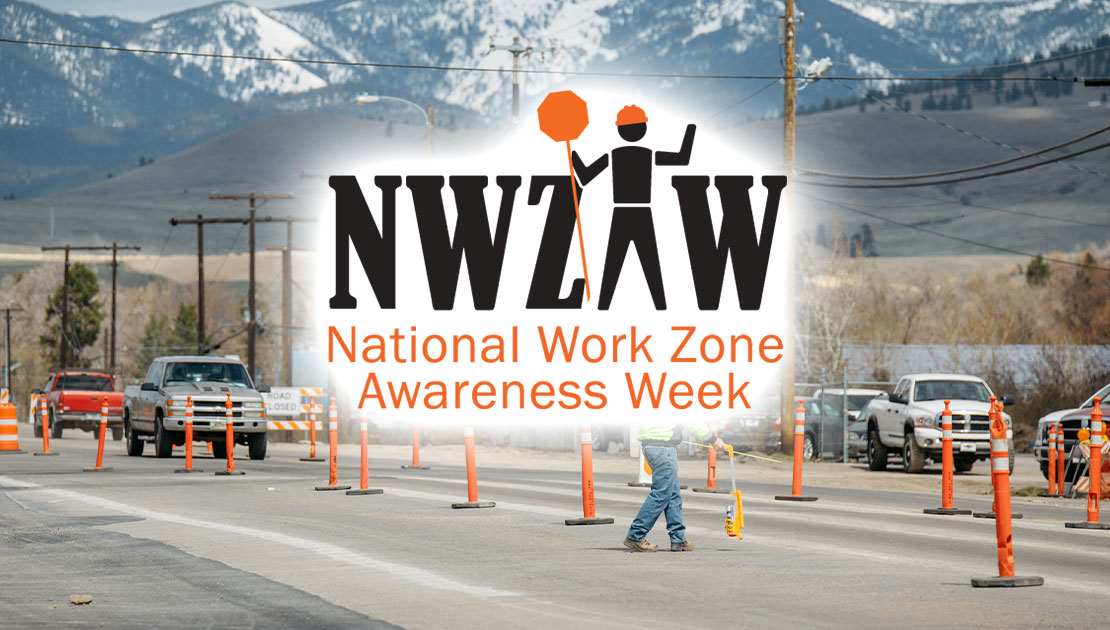 April 7, 2022
Warmer weather, clear roads, orange cones, and barrels - it's construction season in Montana. Reduced speeds, detours, and delays can all wear on a driver's patience. But as you travel through these "cone zones," please remember to manage your speed, space, and stress. There are loved ones working here! MDT work zone staff and construction crews work hard to keep Montana's roads safe. Their families and friends want them to come home.
National Work Zone Awareness Week is April 11-15!
Work zone safety isn't just to protect workers, though. In 2021, there were 113 work zone crashes reported, and 57% occurred with a worker present (data based on preliminary data). Each year, the majority of national work zone crash fatalities are motorists and their passengers. So plan ahead, slow down and stay alert! Your loved ones also want you home.
Wear orange on Go Orange Day (April 13th) to show your support for safe work zones and share your photo on social media using the hashtags #MontanaGoesOrange and #GoOrangeDay.
Work zone safety is an important part of reaching Vision Zero: Find more information on how to plan ahead and be a safe work zone driver here