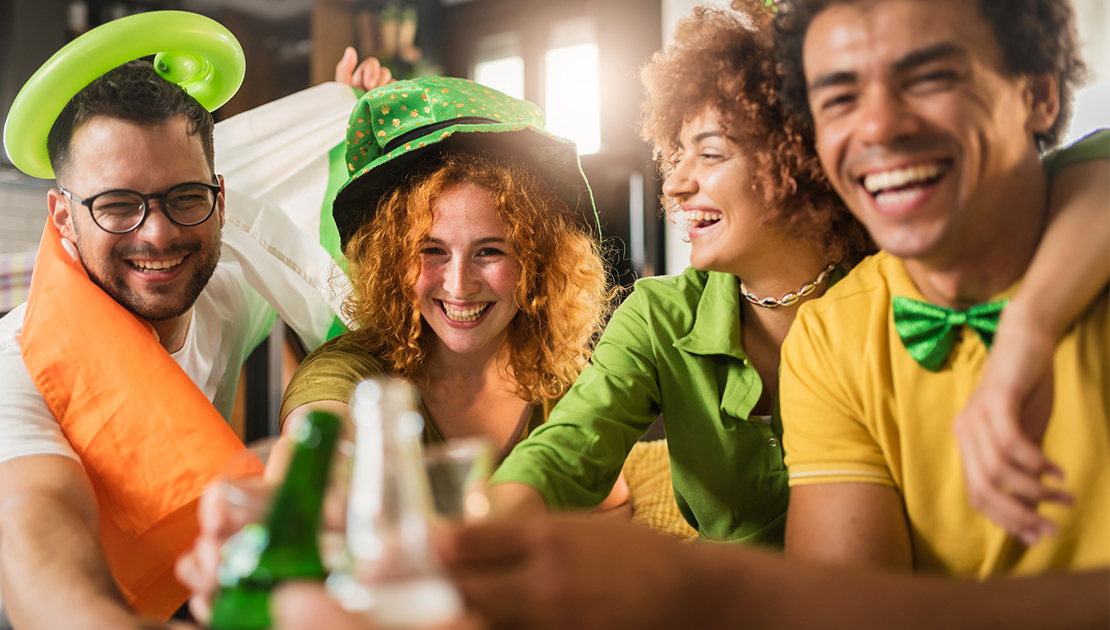 March 6, 2023
St. Patrick's Day is a fun-filled holiday for many, with festivities that include parades, parties, funny leprechaun hats, and plenty of green beer. Everyone wears green and gets to be Irish - even if just for the day. Unfortunately, it often ends with drunk drivers taking to the streets when the parties end, risking their lives and the lives of others on our roads The big day also falls on a Friday this year, which increases the risk of drunk driving in our communities statewide over the weekend. Remember, friends don't let friends drive drunk, so plan for a sober ride before the festivities begin.
Enforcement for impaired driving is a focus area of Vision Zero, and increased patrols during the holiday period are funded by MDT. If you choose to get behind the wheel impaired, you risk your life and the lives of others on the road. This year, the Montana Highway Patrol (MHP)'s Safety Enforcement Traffic Team will be deployed to the Butte region to assist the Butte-Silver Bow Law Enforcement in their impaired driving patrol efforts. The high-risk enforcement period will begin before St. Patrick's Day and run through March 19, 2023. Other communities throughout the state will also see an increased enforcement presence, with a shared focus on impaired driving prevention.
St. Patrick's Day only comes once a year, but the consequences of drinking and driving can stay with you for years, or even a lifetime. Drinking and driving is NOT worth the cost!