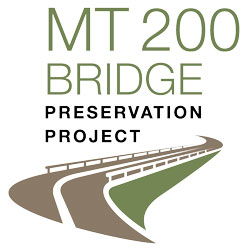 Project Overview
The Montana Department of Transportation is evaluating the Montana Rail Link bridge on MT 200 located two miles south of Noxon. The bridge was constructed in 1957 and in need of repairs and routine upkeep. The bridge is safe to drive on, but it is important to identify needed repairs to keep it safe and functional. Just like an oil change for your car, routine upkeep of the bridge extends its service life and ensures Montanans receive the best return on our bridge investments.
The evaluations will allow MDT to determine the needed repairs and will include:
Testing the bridge deck (driving surface) to evaluate the current condition.
Verifying inspection reports and repair lists.
Gathering input from local maintenance staff on individual bridge issues.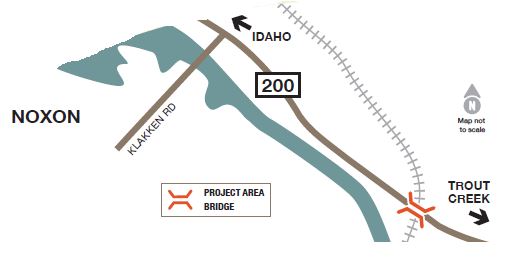 MDT's Bridge Management and Design Process
The MDT Bridge Bureau is tasked with keeping Montana's bridges safe, resilient, economical, and reliable. The Bridge Bureau has two sections: Bridge Management and Bridge Design.
The Bridge Management section inspects and maintains over 5,000 bridges throughout the state and guides maintenance for local agencies and jurisdictions. The Bridge Management section is responsible for conducting all inspections and evaluating needed repairs. Routine inspections are preformed every two years. In-depth inspections occur on specific and critical bridge components as needed to ensure that the most important components of the bridge are in good working condition.
The Bridge Design section provides design and engineering management on bridge replacement, rehabilitation, and preservation projects. They also establish and maintain design criteria and standards, participate in research projects, and promote design initiatives to improve bridge performance and value.
Process and Anticipated Schedule
| Phase 1 – Bridge Evaluation | 2020 |
| --- | --- |
| Evaluate the bridge | Completed |
| Determine repair or rehabilitation needs | Completed |
| Present recommended repairs to the public | Completed - Fall 2020 |
| Final Review Report | Completed |
| Phase 2 – Bridge Design | 2021 - 2023 |
| --- | --- |
| Develop design plans | 2021-2022 |
| Present design plans to the public | Late 2022 |
| Finalize design plans | 2023 |
Construction
*TBD
* Construction of the bridge improvements is dependent on the availability of funding and will be scheduled once the design plans are finalized.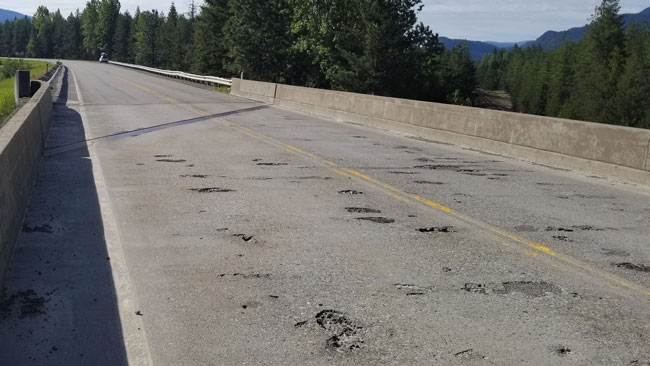 Stay Involved
Public involvement is important to MDT and the success of the project. The community will be notified about public involvement opportunities through the project website, local media, mailings, social media and other communication channels throughout the project development process.
UPN 9548000