MT 21 Bridges (Simms – Augusta)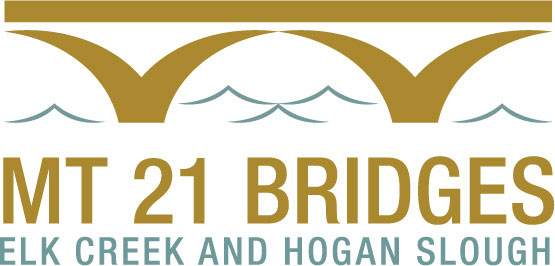 MT-21 Elk Creek – Hogan Bridges
Location
MP 0.1 (Elk Creek), MP 0.2 (Elk Creek Overflow) and MP 0.7 (Hogan Slough) (Detours or temporary closures will be determined at a later date.)
Schedule
A consultant has been hired to do floodplain modeling, bridge alternative analysis and the preliminary hydraulics report. We expect an Existing Conditions Memo in mid-June and the Preliminary Report in mid-August.
Repairs
The main Elk Creek bridge suffered some scour and maintenance has placed some riprap in the channel to protect the bridge piers. It will be replaced with a new bridge.
The hydraulic study will help us make a determination of whether culverts or bridges are best to handle the flow at the Elk Creek Overflow.