Feasibility of Reclaimed Asphalt Pavement as Aggregate in Portland Cement Concrete Pavements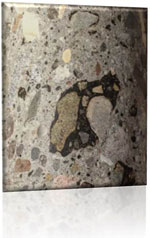 These research projects evaluate the feasibility of using minimally processed reclaimed asphalt pavement (RAP) as aggregate replacement in concrete pavements.
Phase 1 research investigated the effects of RAP on several mechanical properties along with key durability characteristics and used both mineral and chemical admixtures to enhance concrete performance. Phase 2 of the study focuses on evaluating the field performance of the mixtures developed and tested in Phase 1.
Phase 1
Phase 2