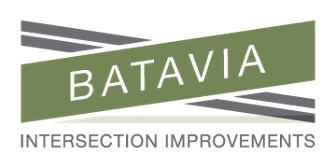 Education and public outreach are essential components in the process of identifying feasible engineering solutions. The Montana Department of Transportation (MDT) has provided opportunities for ongoing and meaningful public involvement to ensure these solutions reflect the community's values.
During the last several months, the project team has conducted outreach in the form of two public open houses and three virtual presentations in addition to countless conversations with key community stakeholders.
Engineers from RPA developed 12 conceptual options for the intersection of Batavia Lane and Highway 2. Over the course of the public outreach process, the project team used public input, information derived from meetings with key stakeholders, and engineering design principles to narrow these alternatives to the option believed to best meet the safety needs of the intersection while addressing the concerns and priorities of the community.
Virtual Public Question and Answers Session Recording
Virtual Public Question and Answer Session Recording
Proposed Alternatives and Open House Recordings
Video of virtual open house presentation – morning session
Video of virtual open house presentation – evening session
Proposed alternatives
Comments Welcome
Community participation is a very important part of the project development process. Opinions, comments, and concerns may be submitted in writing by email to any of the project contacts shown on this page. Please include 9371-Batavia Intersection Improvements in the correspondence.
Comments may also be submitted using MDT's online comment form. Please choose Batavia Intersection Improvements in the "Commenting on a project or activity?" dropdown list.