Plan Focus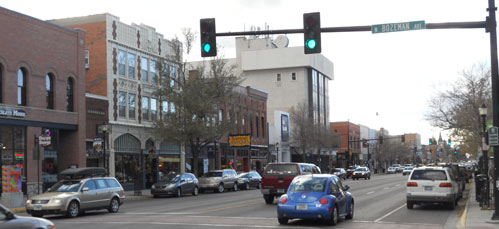 Bozeman Community Transportation Safety Plan
In 2012 the City of Bozeman submitted a successful letter of request for assistance in developing a community transportation safety plan (CTSP) to take a critical look at transportation safety related crashes within the city of Bozeman and identify strategies to reduce crashes and improve safety of all citizens.
The City of Bozeman, with assistance from Cambridge Systematics and technical and financial support from MDT, initiated the development of Bozeman's Community Transportation Safety Plan. This CTSP was coordinated to include various community stakeholders to address transportation safety issues within the City of Bozeman and to identify strategies to address safety issues and reduce vehicle crashes.
Safety planning is a data-driven process, Cambridge Systematics collected and reviewed relevant crash data for Bozeman to help local stakeholders determine and prioritize the focus areas of the safety effort. The primary input of this plan consisted of stakeholders input, comprehensive data analysis, and "best practices" of national safety programs and safety management and implementation.
Similar to the development of the statewide Comprehensive Highway Safety Plan, local stakeholders determined strategies to reduce crashes within the chosen focus areas from the aspect of the 4E's of safety (education, enforcement, EMS, and engineering) and identified activities that are achievable within their community.