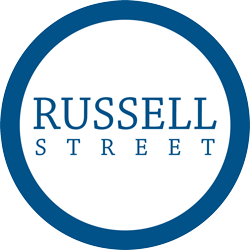 The Russell Street corridor in Missoula is being reconstructed to support area traffic rates and growth. In 2020, the Russell Street Bridge was constructed. Now, the Montana Department of Transportation and project partners are beginning the final design for Russell Street from Dakota to Mount Avenue as well as for West Broadway Street between Mullan Road and Toole Avenue. More details are below.
Project Overview
In partnership with the City of Missoula, the Montana Department of Transportation (MDT) has begun final design work on the remainder of the selected alternative from the Record of Decision for the Russell Street/South 3rd Street Environmental Impact Statement. The areas being designed are located on Russell Street between Dakota Street and Mount Avenue, and West Broadway Street between Mullan Road and Toole Avenue. This project will complete the design and construction of the selected alternative in the Environmental Impact Statement. During the design, details of the selected alternative will be solidified during this phase, including the size and configuration of the roadside boulevards, bike lanes, crosswalks, and sidewalks.
Missoulians recognize that congestion continues to be a challenge on local roadways. In collaboration with its partners and consultants, MDT will continue work on Russell and Broadway to mitigate travel delays and enhance roadway safety features.
Construction in this corridor will not occur for at least three to five years until the design is finalized, right-of-way is acquired, and funding is secured.
Regular updates will be communicated as this portion of the project progresses. Updates are located under the "Periodic Project Updates" tab in the right-hand sidebar of this webpage. If you have questions, please get in touch with me at beccaXYZbigskypublicrelationsABCcom or call 406-207-4484.
UPN 4128000