Project Overview
The Montana Department of Transportation (MDT) and Razz Construction, Inc. are making significant Americans with Disabilities Act (ADA) upgrades and roadway improvements along the Thompson Falls Main Street / Montana Highway 200 (MT 200) corridor in Sanders County. The project begins near the Thompson Falls Rural Fire Station at the intersection with Maiden Lane and extends southeast through the city for approximately one mile, ending at the entrance to Wild Goose Landing Park.
Project Map
This project is part of MDT's effort to improve pedestrian infrastructure statewide. This project will update 30 sidewalk curb ramps in Thompson Falls. Improvements to sidewalk corners will allow pedestrians to use sidewalks with ease. These improvements will bring sidewalk access into compliance with the revised ADA standards.
Additionally, the project will rehabilitate Main Street to enhance roadway safety features, provide a smoother surface, and reduce maintenance costs.
ADA upgrades:
ADA upgrades start in May. Specifically, 30 updated sidewalk curb ramps will enhance safety and accessibility for all users.
This is an example of sidewalk ramps that will be improved to meet ADA standards along the Main Street corridor in Thompson Falls.
Roadway improvements:
Roadway resurfacing will take place over the summer and includes milling, overlay, crack seal, seal and cover (chip seal), and striping. Additional work will include improvements to approaches, lighting, drainage, and updated signage.
Thompson Fall Main Street (MT 200) facing west to be resurfaced in summer 2023.
Due to the project's location along Thompson Falls' well-traveled Main Street corridor, MDT is committed to working closely with the public and stakeholders throughout the construction process.
About the Thompson Falls - Urban Project
The Thompson Falls - Urban project is a component of the statewide ADA Transition Plan. These improvements focus on updating curb ramps. Curb ramps are installed in areas where pedestrian traffic transitions on or off the sidewalk and into a crosswalk. These improvements will improve accessibility for all residents.
A sidewalk curb with no ramp is difficult to navigate for individuals with disabilities, people who use walkers or canes and other assistive devices like crutches, as well as those pushing strollers and delivery dollies.
The newly updated curb ramps will feature ramped areas and landings for wheelchair users to maneuver.
Additionally, detectable warnings will be installed with each curb ramp. Detectable warnings are the textured and visual contrasting surfaces found in the areas where a curb ramp intersects the street. Detectable warnings provide the tactile warning to users with vision impairments, alerting them that they are entering a vehicular area.
About the MDT ADA Transition Plan
The MDT ADA Transition Plan is based on MDT's ongoing efforts to increase accessibility and to encourage collaboration between MDT and residents across Montana.
MDT has established an accessibility baseline for transportation systems. The Transition Plan outlines the methods to ensure MDT offers access to programs and services. The full ADA Transition Plan is available through MDT's Office of Civil Rights.
Montana is a large state that accommodates many user groups. The ADA Transition Plan helps guide MDT in providing accessibility improvements across the state. Across the state, Montana communities are benefitting from this commitment to accessibility.
Please drive safely through the work zone – workers are regularly working alongside the roadway and shoulder. Traffic barriers are placed for the safety of drivers and workers. As you travel through the active work zone, please slow down, pay attention to the road and other drivers, follow the posted speed limit, and be on the lookout for construction workers. The Highway Patrol is actively patrolling the corridor.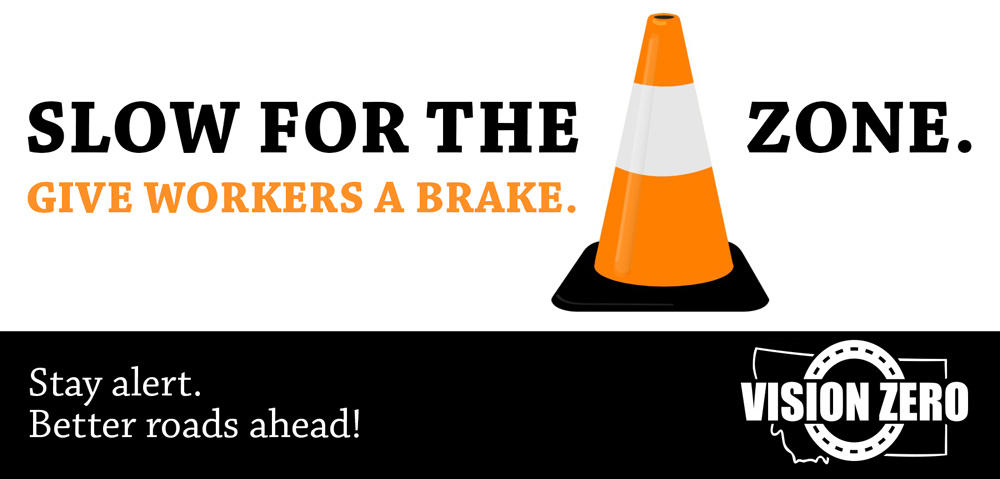 UPN: 9708000