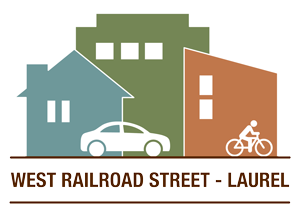 Project Overview
In partnership with the City of Laurel, the Montana Department of Transportation (MDT) will reconstruct approximately half a mile of West Railroad Street in Laurel. MDT has recently contracted with the engineering firm, Sanderson Stewart, to begin the survey phase of the project.
West Railroad Street requires reconstruction due to poor pavement condition, drainage issues, and substandard curb, gutter, and sidewalk.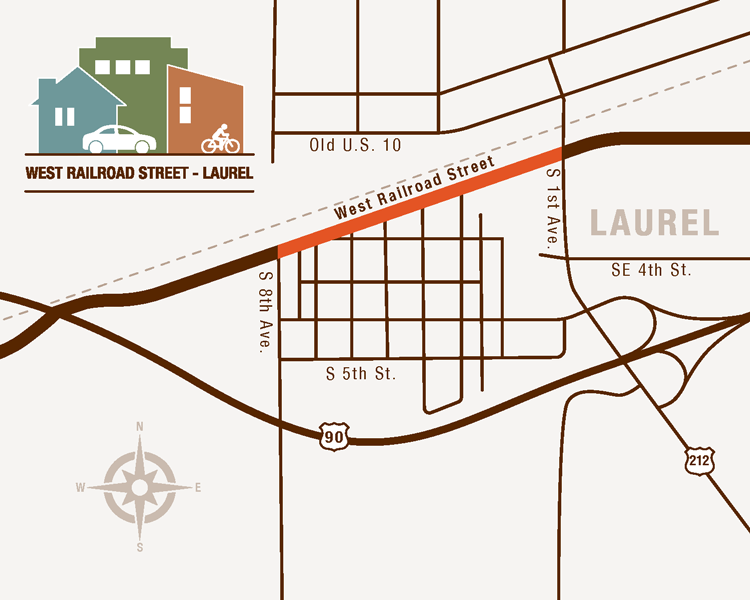 On the south side of West Railroad Street is the large South Laurel neighborhood, and west of South 8th Avenue, just beyond the project site, is Lions Family Park and its popular fishing pond. Currently, there is intermittent sidewalk that is in poor condition along the south side of West Railroad Street connecting the neighborhood and the park, forcing pedestrians to walk on the roadway, which results in the area being difficult to access by bicycles, pedestrians, and those who are mobility challenged.
To address these issues, the following improvements are proposed for this project:
New asphalt surfacing.
New ADA-compliant sidewalk.
New curbs and gutters.
Stormwater improvements.
New signage and striping.
A construction date will be scheduled for the project. An open house will be scheduled early in the design phase for the community to learn more about the project, view proposed design concepts, provide feedback on the project, and ask questions directly to the project team.
UPN 10121000