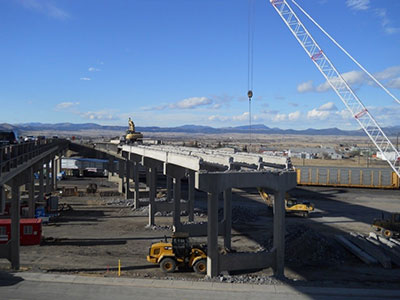 A production rate is a quantity of production accomplished over a specific period of time and realistic production rates are the key in determining reasonable contract times for construction projects. The production rates of major construction activities are important for planning resources and tracking project progress as these activities typically fall in the critical path of the project schedule. Therefore, the accuracy and reliability of the estimated production rates is an effective contract administration tool. The goal of Phase 1 was is to enhance MDT's current contract time determination procedures by developing a historical data driven production rate estimation system using data available in daily work reports. The purpose of Phase 2 is to develop construction activity sequencing logics for different types of projects based on historical data, which can help MDT quickly identify the most common work sequence of the given project and determine the project schedule.
Project Summary Report
Poster
Implementation Report

Phase 1
Final Report
Production Rates Estimation Tool
Production Rates Estimation Tool User's Manual

Phase 2
Final Report
Construction Activity Sequence Logics

Click here for more information on contract time calculation.