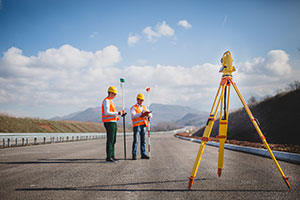 The Montana Department of Transportation (MDT) and Montana State Library (MSL) are leading an effort to develop a Statewide Global Navigation Satellite System (GNSS) Real-Time Network (RTN). A statewide RTN benefits multiple public and private entities that utilize Global Positioning System survey and geographic information system mapping services. The goals of this effort are to 1) provide a statewide RTN network covering most of the Montana geographical area that will provide survey-grade RTN survey and mapping services to public and private network partners and preferably as a public service to subscribers and 2) to ensure the RTN is a fiscally sustainable business operation. MDT and MSL are collaborating in a planning effort to identify and resolve technical planning and design issues for implementation and operation of a statewide RTN. MDT has completed a gap analysis identifying multiple RTN operation and maintenance business models for further investigation, including multiple system access variations of the business models. The proposed research project involves further research and investigation into the feasibility of different business models for sustainable operation and maintenance of a statewide RTN.
Proposal
Project Overview
Kick-Off Meeting Notes
Task 2 Report
Task 3 Report
Task 4 Report
Task 5 Report

For more information, contact Vaneza Callejas, 802-546-0217.