Ideas for research are generated by practitioners working with transportation facilities. The ideas can come from internal MDT employees or public colleges/universities. Ideas span the breadth of highway related topics including high-level topic areas of planning, preconstruction, construction, or maintenance.
MDT formally requests research ideas early in the year; however, anyone can submit a research idea anytime during the year. Ideas are developed and if found to be unique to Montana are presented to the Research Review Committee (RRC) for development approval. When approving research ideas, the RRC considers factors such as:
Scope, budget, and timeline
Importance (e.g., federal or state initiative or compliance)
Benefits and pay-off
Implementable outcomes
Likely success
MDT does not conduct research on its own. If an idea is approved by the RRC, MDT will contract with a public college or university or contractor with a transportation research experience.
To start your idea with the Stage 1 Project Idea form.
If the idea is unique idea to Montana, it will proceed to Stage 2.
All proposed research needs an MDT Champion. If you are outside of MDT, we encourage you to contact an MDT subject matter expert to find a champion.
Champions present the idea to the Research Review Committee (RRC). If approved, the champion typically becomes the chair of the technical panel. Read more about technical panels.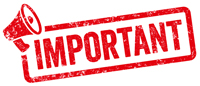 Research Topic Statements become the property of MDT and no entity is guaranteed to receive research contracts for their topic statements. However, if a public entity submits a research topic statement that is selected to become a research project, the technical panel will consider recommending the funding for that public entity first.
Contact us if you have questions about your idea: mdtresearchXYZmtABCgov or 406-444-7693.
Would you like to receive notification when MDT seeks research ideas? If so, please join our mailing list:
Research Idea Mailing List