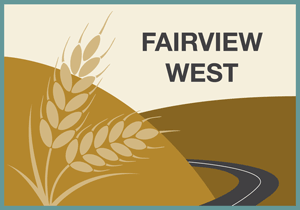 Project Overview
The Fairview West project is a locally driven effort to reduce crashes by improving a segment of Highway 201 (MT 201) west of the town of Fairview. The project will reconstruct 6 miles of roadway, including 2 miles of new alignment north of Fairview Airport, to improve safety while alleviating the impacts of commercial truck traffic on the town of Fairview.
As part of the realignment, a new intersection will be constructed, creating a new junction of MT 201 and MT 200 North of the town of Fairview.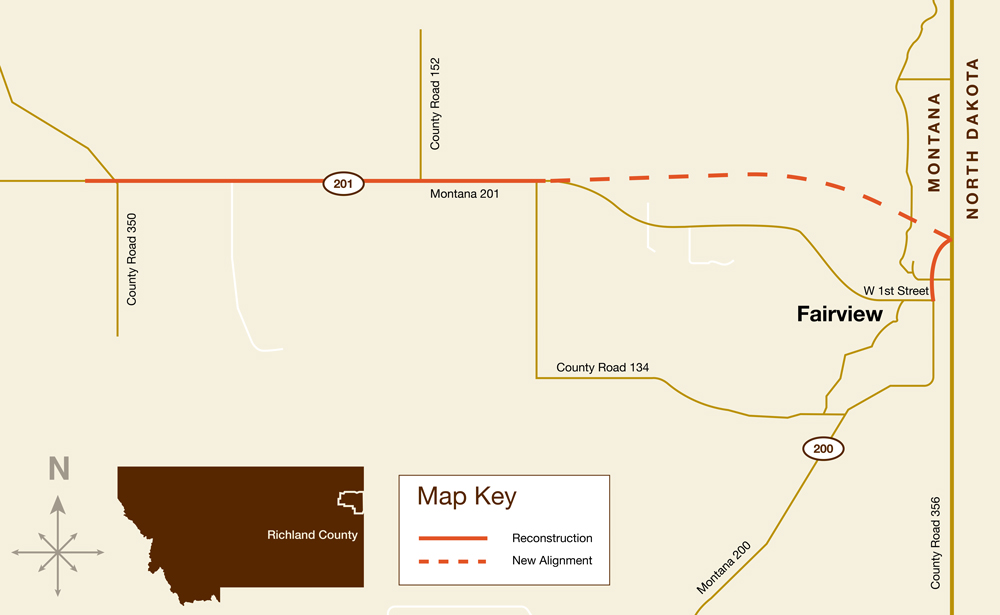 Upgrading Your Route
MT 201 was identified for improvement in response to a large influx in traffic volumes and crash trends, primarily due to commercial truck traffic related to the Bakken and the desire to improve safety by bringing the roadway up to current standards.
Planned roadway improvements include:
Updated Design
Complete roadway reconstruction to meet current design standards, including road widening, horizontal and vertical improvements, and roadside slope improvements.
Safety Enhancements
Wider shoulders, flatter side slopes, better sight distance, installation of centerline and shoulder rumble strips, pavement markings, improved signage to guide you to your destination safely, a roundabout at the intersection of MT 200 and MT 201, and other intersection improvements, including a complete reconstruction of the County Road 350 intersection.
New Bridges
New bridge spanning Second Hay Creek and the Lower Yellowstone Project Canal and a new drainage structure at the Third Hay Creek crossing.
Reshaping Your Roads
The project will realign 2 miles of MT 201 north of Fairview Airport to improve roadway elements while reducing the impact of commercial truck traffic on the town of Fairview. While developing the new alignment, MDT closely considered local use, concerns, and needs. MDT is currently working with affected landowners on other aspects of the project.
Timeline
The project is in the Right of Way phase and will be ready for construction by late fall of 2022.
STPP 201-2(14)64
UPN 8650000