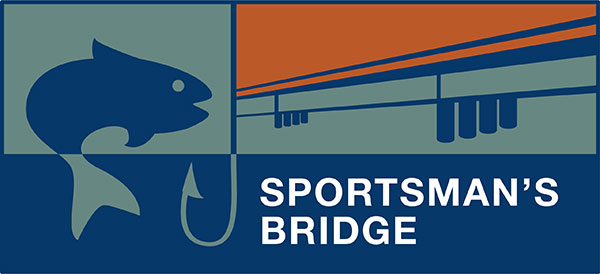 Sportsman's Bridge - Bigfork
Open House Dates
The Montana Department of Transportation is hosting two Sportsman's Bridge project open houses with the option to attend virtually or in person.
The in-person event will be held at the Bigfork High School Community Room located at 600 Commerce Street on Wednesday, September 15, from 3:30 p.m. to 6:30 p.m. No formal presentation will be made, and all are welcome to stop by any time between 3:30 and 6:30 p.m.
The virtual event will be held on Zoom on Thursday, September 16, from 12 p.m. to 1 p.m. Registration is required to gain access information for the meeting. Attendees can expect a slideshow presentation followed by a question and answer session and an opportunity to provide comments. To register to attend, visit
https://mt-gov.zoom.us/webinar/register/WN_xSrkzGF_So-Le7NTDb_3nA
Project Overview
Sportsman's Bridge, located in Bigfork, Montana, is commonly known to Flathead County residents as a tight stretch along Montana Highway 82. When this bridge was originally built in 1955, it appropriately suited the local traffic between Bigfork and Somers. However, due to the growth in population and in tourism that the Flathead Valley has experienced throughout the past decades, this narrow bridge has been identified by the Montana Department of Transportation (MDT) as being in need of reconstruction.
MDT is planning to replace the 686-foot-long bridge with a new 706-foot-long structure, which will be built adjacent to the south side of the existing bridge. This new structure will contain two 12-foot travel lanes and two 10-foot shoulders. By widening the roadway and adding sizeable shoulders on either side, MDT is providing a safer corridor for the local and visiting travelers in the area.
A result of shifting Sportsman's Bridge to the south will be an impact to the Sportsman's Bridge Fishing Access Site (FAS), located on the east bank of the Flathead River. To address this impact, MDT has been working with the Montana Department of Fish, Wildlife and Parks (FWP) to construct a new FAS. This new area will be built in generally the same space and will consist of parking stalls to accommodate 28 trucks/trailers and eight standard vehicles. One ADA accessible bathroom facility will be located next to the relocated restroom.
Construction for this project will extend east of Hanging Rock Drive, which will be where the new access point to the FAS will be located. New turn lanes at the intersection of Hanging Rock Drive and Highway 82 will provide additional safety improvements for left- and right-hand turns off the highway at the intersection.