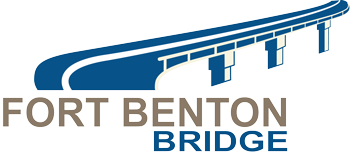 Why is this project needed?
The Fort Benton Bridge is heavily used by local and regional businesses and communities. A comprehensive analysis will help focus on solutions to increase the service life of the bridge – whether that be a bridge repair or a full bridge replacement.
Will there be economic impacts?
MDT will focus all efforts on keeping the public and stakeholders informed and involved through analysis, design, and construction phases to make sure there is a minimal economic impact to the community.
Who is developing this project?
The Montana Department of Transportation (MDT) is developing this project with HDR, which will provide project management, bridge and roadway engineering, and public involvement. The HDR team also includes Stahly, Tetra Tech, UMSI, and Rabbitbrush Archaeological to provide surveying, geotechnical engineering, utility engineering services, and cultural resources respectively.