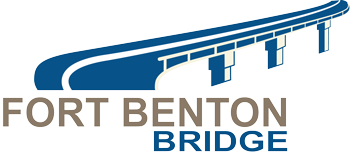 Meetings with Stakeholders Meeting
Early, ongoing, and expansive outreach in Fort Benton and the surrounding communities will allow MDT and the project team to collect and understand stakeholder input for this and upcoming project phases.
Outreach to Fort Benton, Geraldine, Highwood, and Loma will include meetings with elected officials, emergency services, and local and regional businesses and business associations. Meeting goals will include identifying stakeholder concerns and helping stakeholders understand the current need and long-term benefits of the project. We will bring feasible solutions to discuss with stakeholders and consider their input when designing the project.
The first stakeholder meetings likely will begin in the summer of 2022, and include meetings with the project team and businesses, elected officials, schools, emergency services, agencies, communities, associations, and media. Public stakeholder meetings (in-person open house and online) are anticipated to be held in the fall of 2022.
Stay Informed, Stay Involved
In addition to stakeholder meetings, the project team will communicate with you using direct mail, social and traditional media outreach, a project website, and posters among other tools.
New project information will be posted on this website as it becomes available, but you can request to be added to our mailing list or submit your comment electronically. To send us your U.S. mail or email address or to submit a comment, visit MDT's Online Comment Form here.
Please note that your comments are for the Fort Benton Bridge project UPN 9319001. Thank you!