Gore Hill Interchange - GTF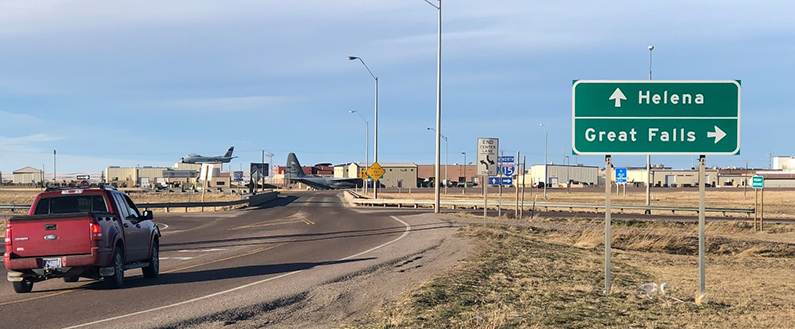 Project Overview
The Montana Department of Transportation (MDT) is in early phases of a project at the Gore Hill Interchange in Great Falls. The project is intended to improve traffic operation and safety for the interchange and Interstate 15 (I-15) between the 10th Avenue South and Gore Hill Interchanges. The Gore Hill Interchange project is complex and there is a lengthy project development process that will be undertaken to examine options before construction begins. Public input is a crucial part of this process and all are encouraged to reach out with thoughts and comments on improvements to the area.
Purpose
The Gore Hill Interchange provides access to the Great Falls International Airport and surrounding commercial, industrial, and residential developments. The interchange has long been an area of concern for the Great Falls community due to issues with operations, geometrics, safety, and access. High peak volumes and closely spaced intersections limit the storage space for vehicle queues and create safety concerns. The airport, multiple truck stops, and other commercial and industrial areas attract high volumes of truck traffic which are not adequately accommodated with the current interchange. Additionally, the short distance from the 10th Avenue South Interchange results in congested merge/diverge conditions and conflicts with truck traffic. These issues are projected to compound in the future due to new development and increasing traffic volumes.
Project Background
In 2015, the Montana Department of Transportation (MDT) developed the I-15 Gore Hill to Emerson Junction Corridor Planning Study in partnership with the Federal Highway Administration and in coordination with the Great Falls Metropolitan Planning Organization. The purpose of the study was to determine potential improvement options to address safety and operational concerns within the interstate system through Great Falls. The report identified recommendations to address the transportation needs in the area through the planning horizon of 2035. Among the recommended improvement options were the addition of a southbound auxiliary lane between the Gore Hill and 10th Avenue South Interchanges and intersection improvements at the Gore Hill Interchange. The Great Falls Long Range Transportation Plan (LRTP) 2018 Update also included recommendations to make improvements to the Gore Hill Interchange as outlined in the Corridor Planning Study. Various public involvement strategies were used to engage key stakeholders and the public throughout these past planning efforts.