MT 21 Bridges (Simms – Augusta)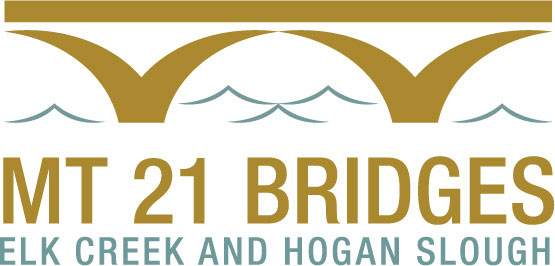 STPB-BH-BR 81022(2)
UPN 7938000
Project Overview
The project includes 11 locations on Montana-21 between MP 19.8, west of Simms, and 0.1, east of Augusta, in Cascade and Lewis & Clark Counties. These bridges and stockpasses were built in the 1930s and are too narrow to meet modern design standards.
Three wooden bridges can be replaced with culverts and the recovery zone can be flattened to eliminate the need for guardrail. Guardrail will be upgraded on one concrete bridge and three wooden bridges that will be re-decked. Right-of-way acquisition and utility relocation will be required. The public can anticipate seeing construction starting in 2020. In order for the Montana Department of Transportation to deliver these improvements, construction will result in detours and road closures. Drivers may experience some delays.
Due to recent flood events, the work type and schedules for the three bridges closest to Augusta (mileposts 0.1 Elk Creek, 0.2 Elk Creek Overflow and 0.8 Hogan Slough) are being re-evaluated.
How can I stay informed?
As the project progresses, this web page will be updated with public involvement notices as they become available. Notices will also be distributed to those on the project's mailing list.
MDT encourages members of the public to join the project's mailing list by submitting their contact information to Christie McOmber or by submitting a comment using the online comment form.
Information will be published on this website, in local media venues, and via newsletters throughout the project development process.