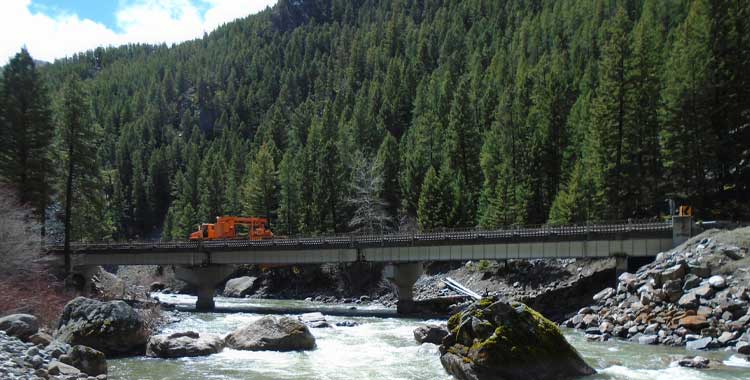 US 191 bridge over the Gallatin River
MDT Templates & Measurement Forms
These templates are to be used when bridges are removed from the inventory list. These templates will not cover all cases and should be modified as needed to fit cases that are not covered. These templates are also available on SMS.
Measurement Forms
As the measurement forms are updated, they will be updated on the MDT Forms page. These forms are intended to be used when measuring steel or timber bridges. The form description document outlines what each form is intended to be used for. Print these forms to PDF before uploading to SMS.
Concrete Bridge Measurement
Reinforced Concrete and Prestressed Concrete bridges and culverts cannot be load rated with measurements alone. The reinforcing steel and/or prestressing strand configurations inside the beams are needed. If you find a new concrete county bridge, contact the county for plans and if the bridge is prestressed, emphasize that you also need Shop Drawings. Most sets of plans do not have prestressing strand configurations on them. Prestressing info is typically in the shop drawings.