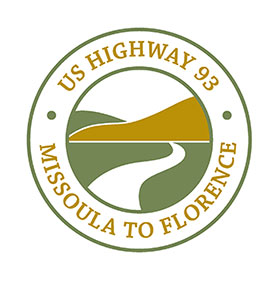 Open House - October 18
The Montana Department of Transportation (MDT), in partnership with Robert Peccia and Associates (RPA), held an open house on Tuesday, October 18, 2022. Two events were held on this day to ensure all interested parties can attend. The same information was provided at both open house sessions. The study team provided an update on the current status of the study and were available to answer questions.
The in-person event was held from 4:30 – 6:30 p.m. at Lolo School (11395 Highway 93 South) in the Lower Gym.
The virtual event was held on October 18 at noon via Zoom.
MDT and RPA are collaborating to complete a study between Lolo and Florence on US Hwy 93 south of Missoula. This study will investigate the best possible future improvements to support growth within the area, increase safety and provide an improved travel experience for drivers.
The roadway study will be conducted in the late summer and fall of 2022 and into 2023, with results expected towards the end of 2023 or early 2024.
Questions? Call 406-207-4484.
To sign up for updates as the study progresses, please email beccaXYZbigskypublicrelationsABCcom.
October 18, 2022 - Virtual Open House Recording
October 18, 2022 - Open House Display Boards